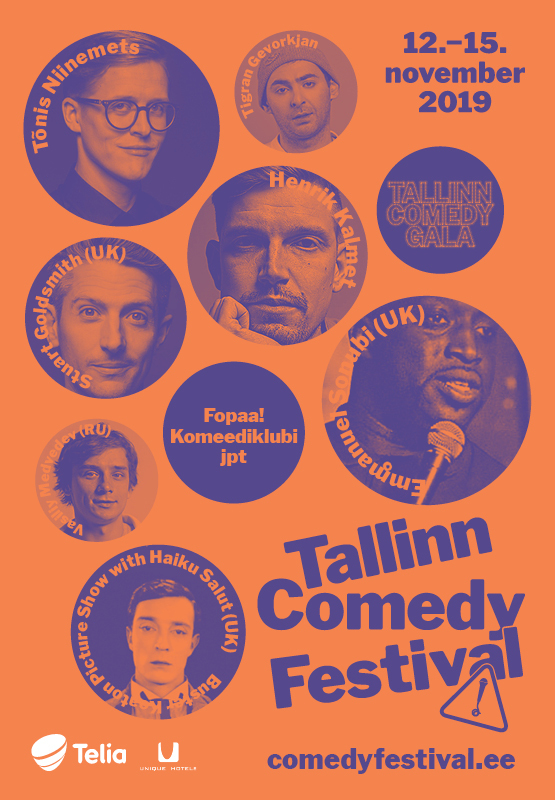 Tallinn Comedy Festival 2019
Jan 29, 2020
Tallinn Comedy Festival
brings together famous entertainers with up-and-coming acts for the sixth time already. During the four days from Nov 12th to 15th you can enjoy more than 25 entertainers from Estonia and around the world.
Sturt Goldsmith (UK), Henrik Kalmet, Tõnis Niinemets, Kaisa Selde, Mattias Naan, Ben Norris (UK), Alexander Maloy (RU), Tigran Gevorkjan, Kaarel Nõmmik and many others.
This is guaranteed to be the funniest week in Estonia.
You're welcome to enjoy the big festival gala where 10 Estonian and international acts have limited time to perform their best material. You'll also find festival specials of
Komeediklubi
English-language comedy night and
Fopaa!
Estonian-language one, as well as solo shows in English and Russian.